One of my passions are animals especially dogs.  I love them and they love me.  I also love the wild animals.  I just think they are so beautiful and majestic.  That is why in my store I have a lots of merchandise with animals on them.  Any animal lover can complete their whole home decor in animal decor.
I
I am still in the process of adding more items and many different animals to my store but there are many many different designers on Zazzle that also have animals designs for you to pick for your home decor!
Long Coat Shih Tzu Puppy Dog Cartoon Animal Table Lamp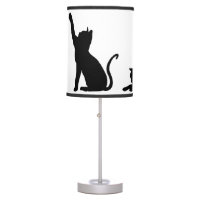 Playful Cats Desk Lamp
Kawaii Cute Shih Tzu Puppy Dog Cartoon Animal Hanging Lamp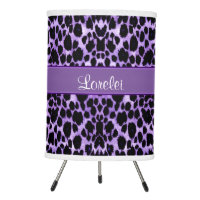 Lavender Leopard Animal Print Personalized Lamp
Cute Boston Terrier Puppy Dog Cartoon Animal Table Lamp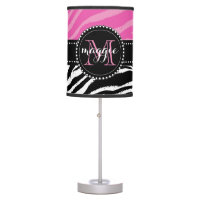 Hot Pink and Black Zebra Print Monogram girly2 Desk Lamp
Girly Whimsical Cats aztec floral stripes pattern Desk Lamp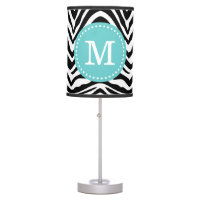 Black and Turquoise Zebra Print Custom Monogram Desk Lamp
Kawaii Cute Shih Tzu Puppy Dog Cartoon Animal Desk Lamp
Funny Teal Glitter LLama Drawing Photo Print Desk Lamp
Funny squirrel on wood desk lamp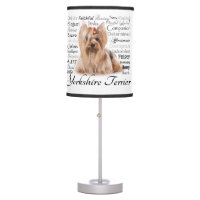 Yorkie Traits Table Lamp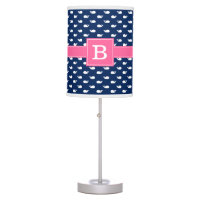 Pink and Blue Whimsical Whales Pattern Monogram Table Lamp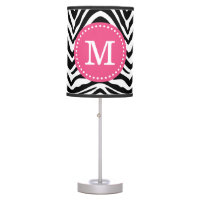 Black and Pink Zebra Print Custom Monogram Desk Lamp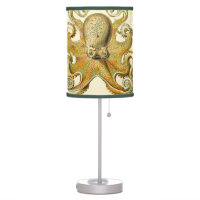 Vintage Octopus Squid Gamochonia by Ernst Haeckel Table Lamp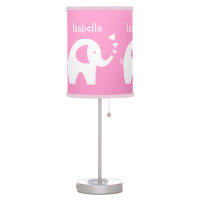 Pink elephant table lamp baby girl nursery room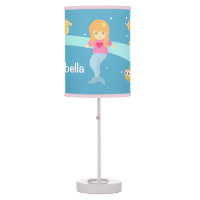 Cute Little Mermaid Sea Creatures Girls Room Desk Lamp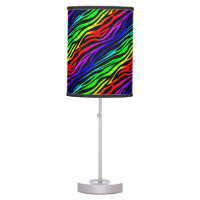 Funky Psychedelic Zebra Stripes Animal Pattern Table Lamp
Cute Purple Cartoon Unicorn on Glitter Pattern Table Lamp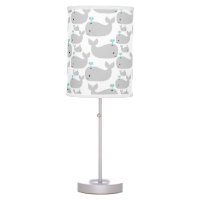 Gray Whale Nursery Print Table Lamp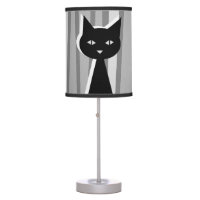 Black Cat Desk Lamp
Safari Girl Jungle Animal Personalized Lamp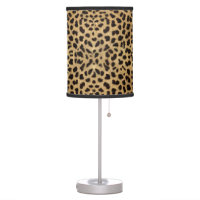 Cheetah Print Table Lamp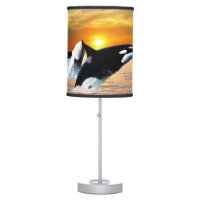 Whales at sunset table lamp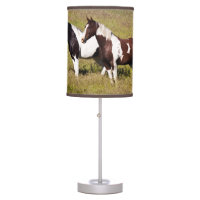 Horses on the hillside table lamp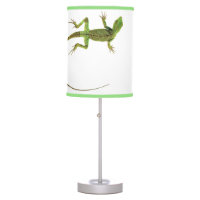 A lizard on pure white ground table lamp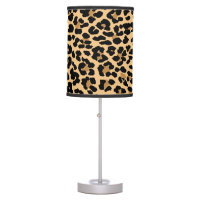 Stylish Leopard Print Lamp
Pink Under the Sea Nursery Desk Lamp
Hot Pink and Black Zebra Print Lamp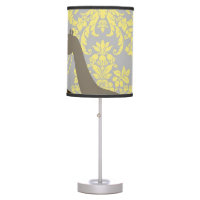 Giraffes on Damask Floral – Yellow and Grey. Table Lamp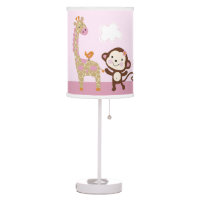 Jungle Jill/Girl Animals Baby Nursery Lamp
Dalmation Print Desk Lamp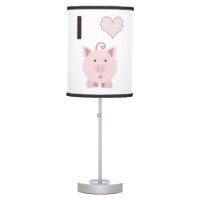 Cute I heart pigs Desgin Desk Lamp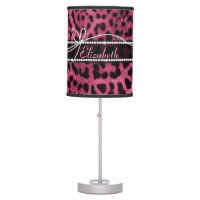 Trendy chic girly faux hot pink leopard animal fur desk lamp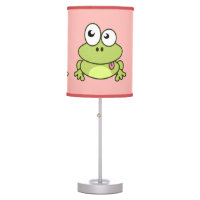 Funny cute frog cartoon pink kids desk lamp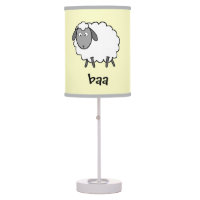 Sheep Table Lamp
Cultural, Tribal, Indian, Symbolic Print Desk Lamp
Face of the Cheetah Table Lamp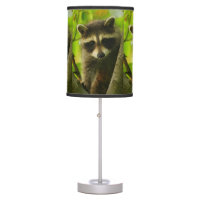 raccoon table lamp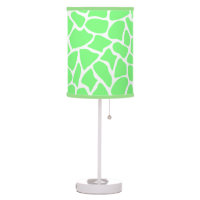 Bright Green Animal Print Giraffe Pattern Table Lamp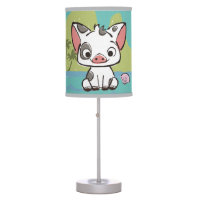 Moana | Pua The Pot Bellied Pig Table Lamp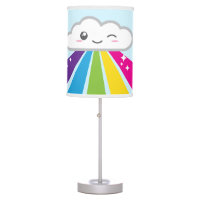 Kawaii Cloud and Rainbow Table Lamps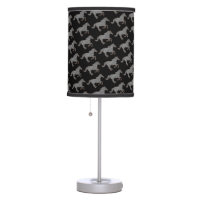 black and white horses running table lamp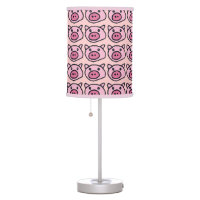 pink pigs pattern table lamp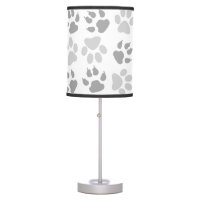 A-PAL – Paw Prints Gray and White Table Lamp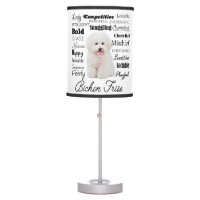 Bichon Traits Lamp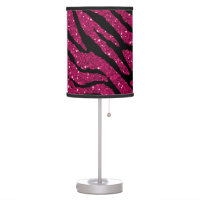 Hot Pink & Black Faux Glitter Zebra Animal Print Table Lamp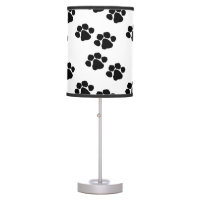 Pets Paw Prints Table Lamp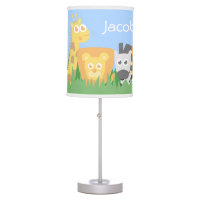 Cute Colourful Safari Animals Kids Room Decor Table Lamp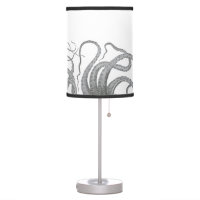 Nautical octopus tentacles vintage kraken steampun table lamp
Wolf Family in Birch Forest Table Lamp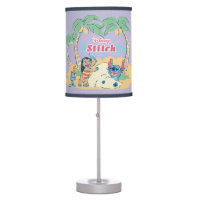 Lilo & Stitch | Come visit the islands! Table Lamp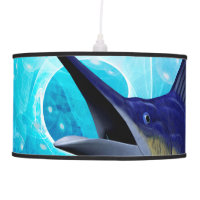 Awesome marlin with bubbles ceiling lamp
Table Lamp. Giant Panda. Table Lamp
Cute Woodland Fox Nursery Lamp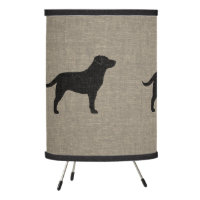 Black Labrador Retriever Silhouettes Tripod Lamp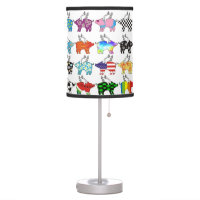 flying pig lamp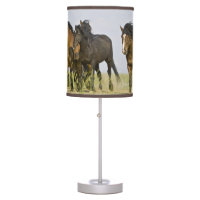 Feral Horse Equus caballus) wild horses 3 Table Lamp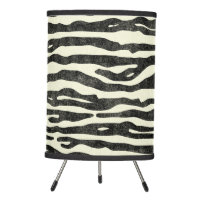 Black Zebra Stripe Animal Print Stylish Pattern Tripod Lamp
Hipster Brown Abstract Trendy Safari Animal Print Hanging Lamp


Powered by Zazzle Affiliate Helper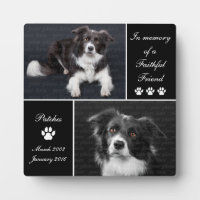 In Memory Dog Photo Memorial Plaque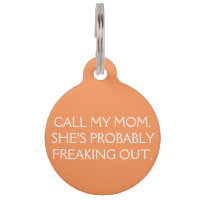 Call My Mom Dog Tag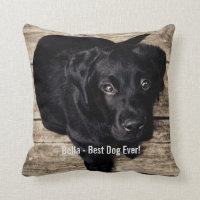 Personalized Black Lab Dog Photo and Dog Name Throw Pillow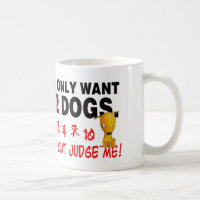 DOGS – don't judge me! Coffee Mug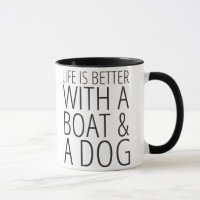 Life is Better With a Boat & a Dog Mug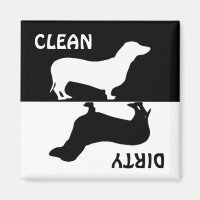 Dirty Clean Dachshund dog dishwasher magnet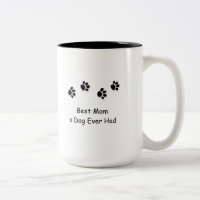 Best Mom a Dog Ever Had Travel Mug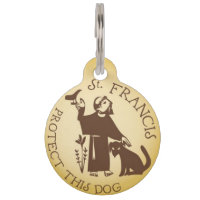 St. Francis Protect This Dog Pet ID Tag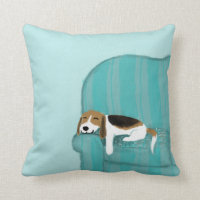 Happy Couch Dog – Cute Beagle Relaxing Throw Pillow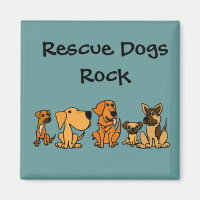 XX- Funny Rescue Dogs Group Cartoon Magnet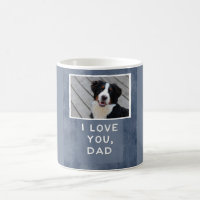 I Love You, Dad Custom Dog Photo Mug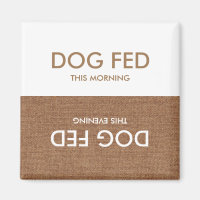 Dog Last Fed… Evening & Morning Magnet Reminder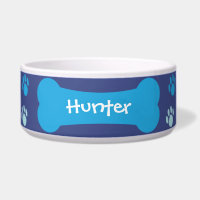 Dog Bone & Paw Prints Personalized Pet Dog Bowl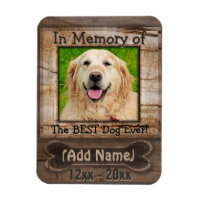 Dog Memorial Magnet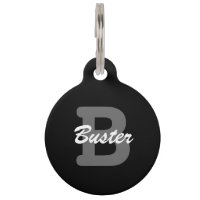 Personalized monogram pet tag for dog or cat
I Love Personalisable Dog Clothing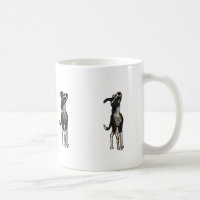 Dog is Confused Coffee Mug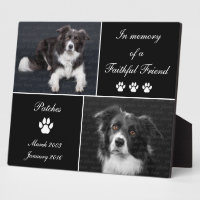 In Memory Dog Tribute Pet Photo Memorial Plaque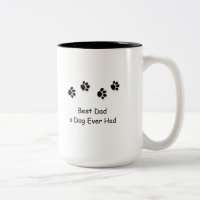 Mug, Best Dad a Dog Ever Had Two-Tone Coffee Mug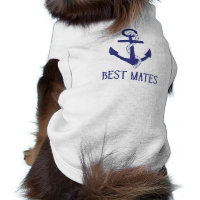 Best Mates Anchor Matching Dog and Human Shirt
Personalized Dog Bone Ornament "Jake"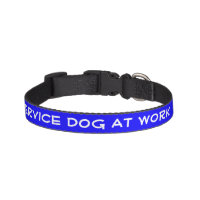 Service Dog At Work (small) Pet Collar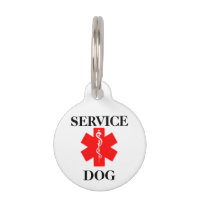 Red Medical Alert Service Dog Personalized ID Tag
RV Dog, RVing With Dogs, Pet RVer, Animal RVers Tee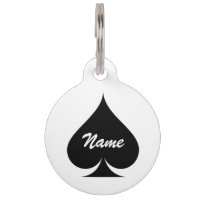 Large ace of spades name pet tag for dogs and cats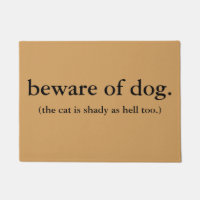 beware of dog the cat is shady as hell too. doormat
Keep Calm and Call Mom Paw Print Custom Dogs Name Pet ID Tag
Dog Hair, Tiny Strands Of Love | Pet Throw Pillow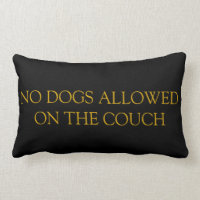 No Dogs Allowed On The Couch Pillow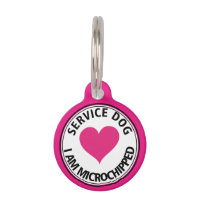 Personalized Service Dog Pink Heart Pet Tag
Real Dog Greyhound Running Magnet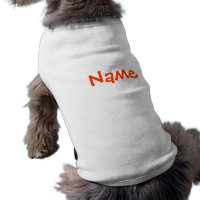 DIY Name – Dog Apparel Tank Top White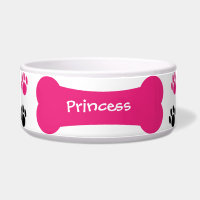 Dog Bone & Paw Prints Personalized Pet Dog Bowl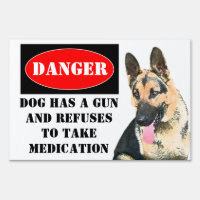 Danger, Dog has Gun Lawn Sign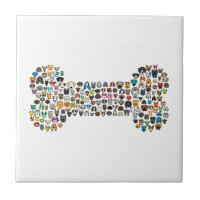 BONE Dog Cartoon Ceramic Tile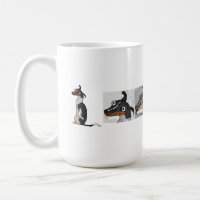 Simple Dog Morphing Mug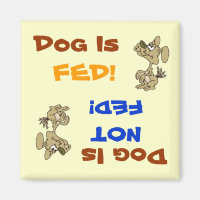 Dog Is Fed/Not Fed Magnet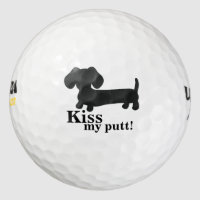 Dachshund Kiss my putt Golf Balls Wiener Dog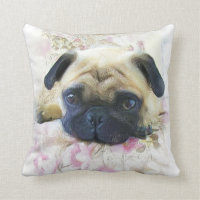 Pug Dog Throw Pillow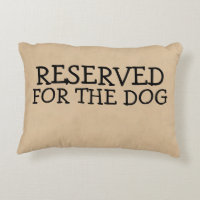 Reserved For The Dog Decorative Pillow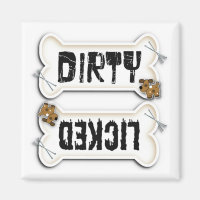 Dirty or licked dishwasher magnet for dog lovers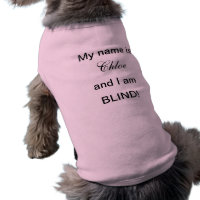 BLIND DOG SHIRT – CUSTOMIZABLE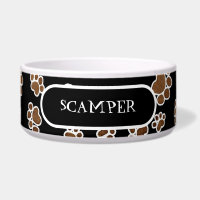 Puppy Paw Prints or Large Dog Food Feeding Dish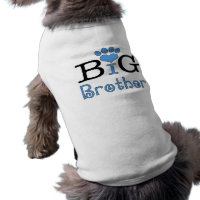 Big Brother – Dog T-shirt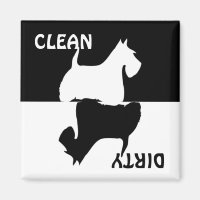 Dirty Clean Scottish Terrier dog dishwasher magnet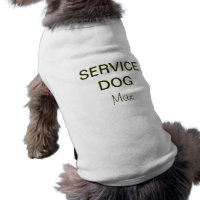 Service Dog Vest T-Shirt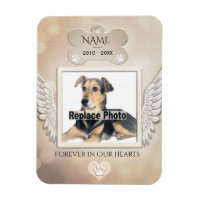 Dog Memorial Magnet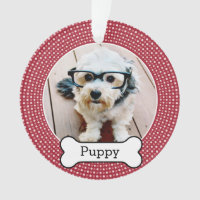 Pet Photo with Dog Bone – red polka dots Ornament
Dog Groomer Designer Large Clock
2017 Minnesota Sheltie Calendar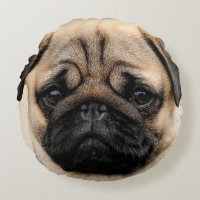 Pug Puppy Dog Round Throw Cushion
Dog Lover Ceramic Tile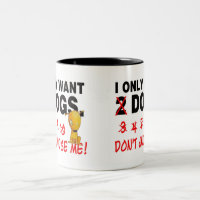 Dogs mug – don't judge me!


Powered by Zazzle Affiliate Helper
Dog Bones and Paw Prints Tan Drawer Knob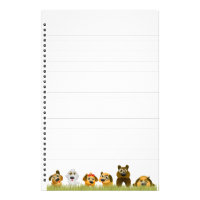 Cute Dogs Lined Stationery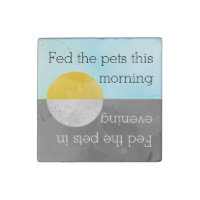 Feed Pets Kitchen Reminder | Fed Dog Cat Fish Pet Stone Magnet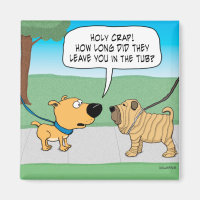 Funny Wrinkly Shar-Pei Dog Fridge Magnet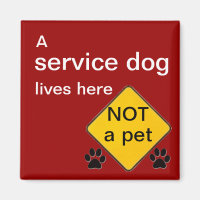 Service dog lives here magnet
Dog King of the Camper Shirt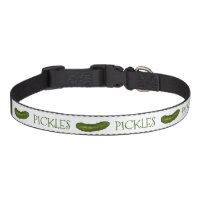 Pickles Personalized Green Dill Pickle Dog Collar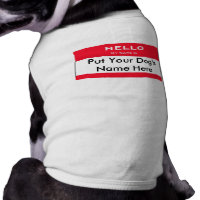 Hello My Name is Custom Dog Name Dog Shirt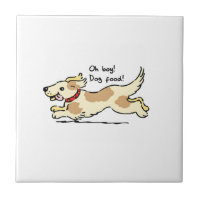 Excited for food pet dog illustration ceramic tile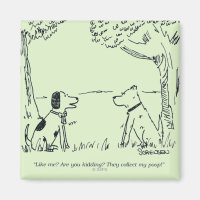 Dog Love Magnet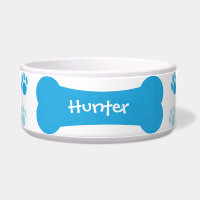 Dog Bone & Paw Prints Personalized Pet Dog Bowl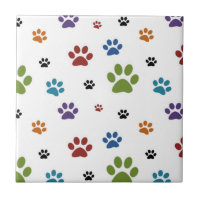 Dog Paw Prints Tile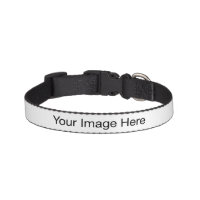 Create Your Own Small Dog Collar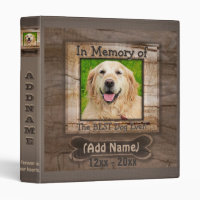 Dog Photo Memorial 3 Ring Binder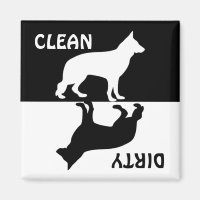 Dirty Clean German Shepherd dog dishwasher magnet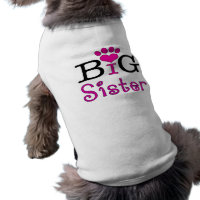 Big Sister – Dog T-shirt
Top Dog Tile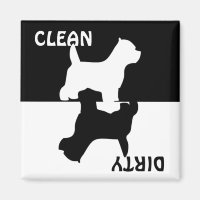 Dirty Clean Westie dog dishwasher magnet, gift Magnet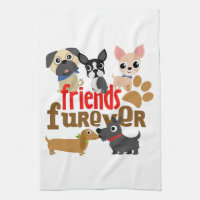 Friends Furever Dogs Puppies Kitchen Towel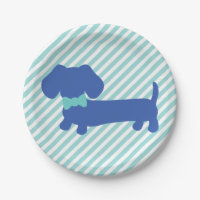 Blue Dachshund Wiener Dog Party Paper Plate
Pug Dog Wall Clock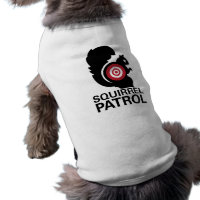 Squirrel Patrol Dog Shirt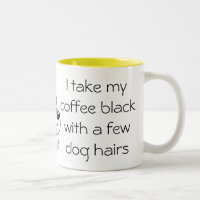 Funny Coffee black with Dog hair Mug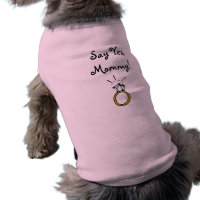 Say Yes, Mommy! Dog t-shirt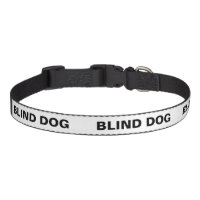 Color Coded Dog Temperament Collar – Blind Dog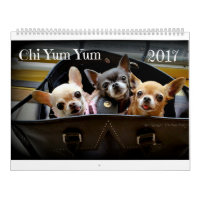 Chi Yum Yum 2017 Calendar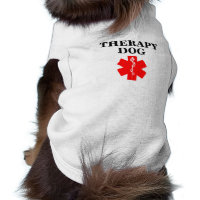 Therapy Dog Red Medical Alert Tank Top Shirt Vest
Corgis Party Dog Square Magnet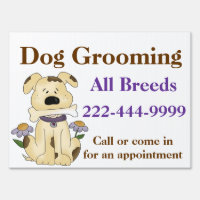 Custom Dog Groomer Yard Sign
Dog Bones and Paw Prints Ring Binder
Service dog on duty T-Shirt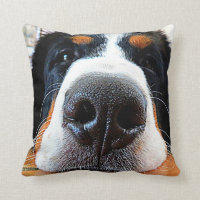 Bernese Mountain Dog Pillow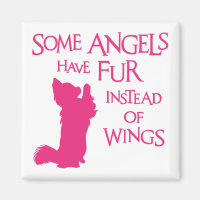 ANGEL DOG MAGNET
DOGS RULE® Customizable Pet Photo Calendar
Gray & Black Pets | Dog Sports Jersey Design Shirt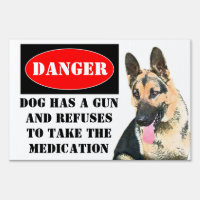 Danger, Dog has Gun – Customized Lawn Sign
Funny Ice Hockey Dog T-Shirt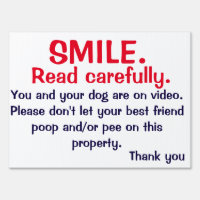 NO POOPING OR PEEING SIGN FOR DOG OWNERS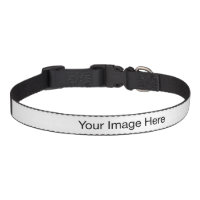 Create Your Own Medium Dog Collar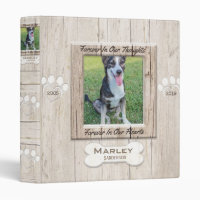 Custom Dog Photo Memorial Binder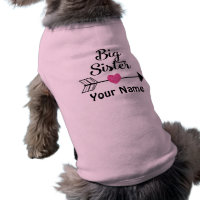 Big Sister Arrow Personalized Dog T Shirt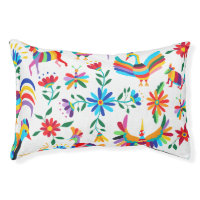 Otomi Print Dog Bed
Custom Pink Chevron Dog Collar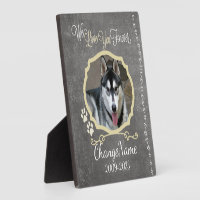 Love You Forever Dog Memorial Keepsake Plaque
dog funny Frosted Glass Mug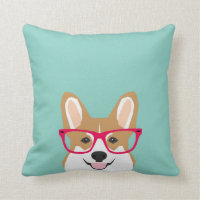 Corgi with Glasses – Hipster Dog, Cute Corgi GIft Throw Pillow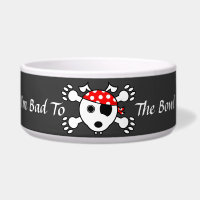 Pirate Dog Bad To The Bowl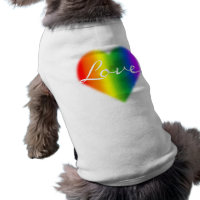 Gay Pride Dog Shirt Rainbow Love LGBT Dog T-shirt
Home Is Where The Dog Is Two-Tone Coffee Mug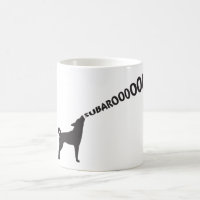 Howling Subaru Dog Coffee Mug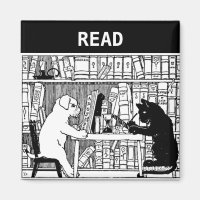 Cat and Dog in the Library Magnet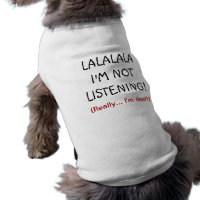 Funny Deaf Dog Shirt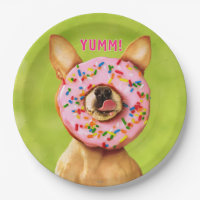 Funny Chihuahua Dog with Sprinkle Donut on Nose Paper Plate
Blue Pets | Dog Sports Jersey Design Tee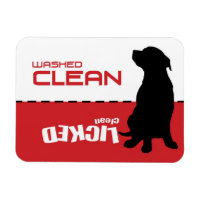 Dog Puppy Dishwasher Magnet – Licked Clean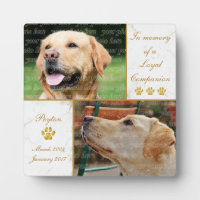 Loyal Companion Dog Photo Pet Keepsake Plaque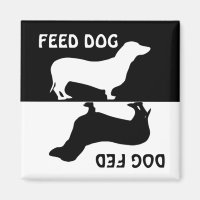 Feed dog, dog fed, Dachshund fridge magnet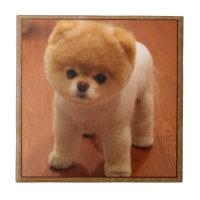 Pomeranian Dog Pet Puppy Small Adorable baby Tile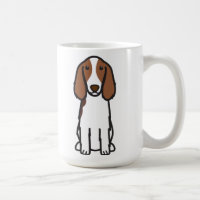 Welsh Springer Spaniel Dog Cartoon Coffee Mug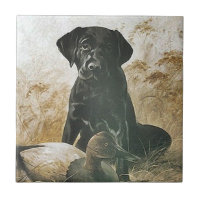 Tile Vintage Hunting Dog puppy Lab Retriever Decoy


Powered by Zazzle Affiliate Helper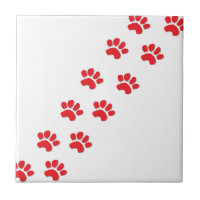 Dog Paws Tile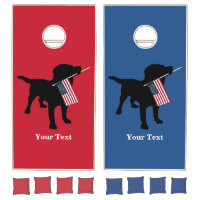 Black Lab Dog with USA American Flag, 4th of July Cornhole Set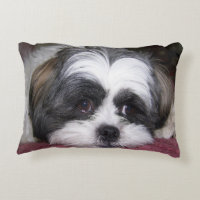 Shih Tzu Dog Accent Pillow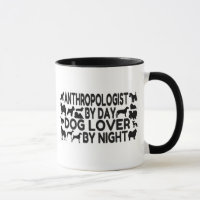 Anthropologist Dog Lover Mug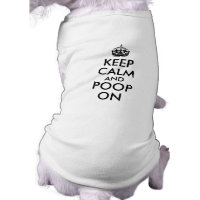 Funny Keep Calm and Poop On Dog T Shirt Template
Dachshund Dog Birthday Party Paper Plates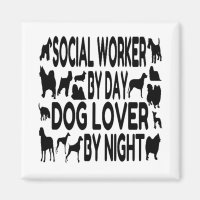 Dog Lover Social Worker Magnet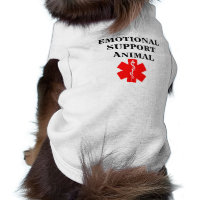 Service Dog Emotional Support Animal Tank Top Tee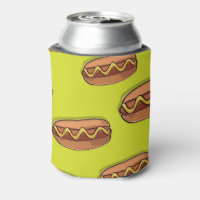 Funny Hot Dog Food Design Can Cooler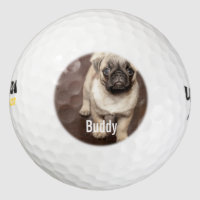 Personalized Pug Dog Photo and Your Pug Dog Name Golf Balls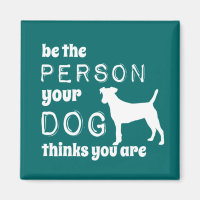 Be The Person Your Dog Thinks You Are Magnet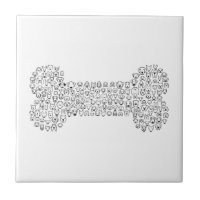 BONE Dog Cartoon Ceramic Tile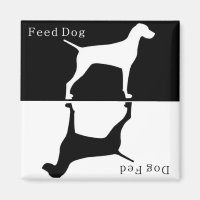 Feed Dog / Dog Fed Magnet : Pointer / Visla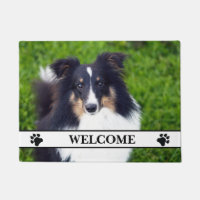 Dog Photo Template With Paws And Welcome Text Doormat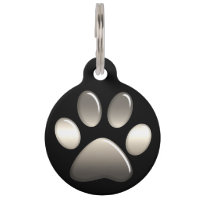 Pet ID Tag – Platinum Paw Print on Black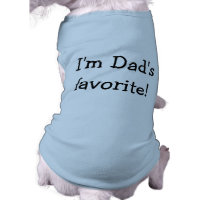 I'm Dad's Favorite Dog Shirt
White & Blue Pets | Dog Sports Jersey Design Tee
Dog Photo Collage Mug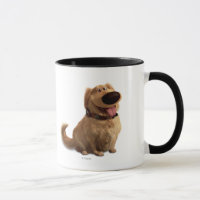 Dug the Dog from Disney Pixar UP – smiling Mug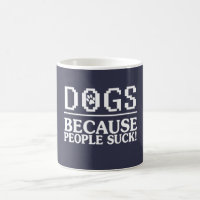 DOGS: Because people suck! Coffee Mug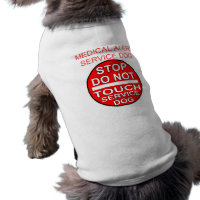 STOP DO NOT TOUCH – MEDICAL ALERT SERVICE DOG T-Shirt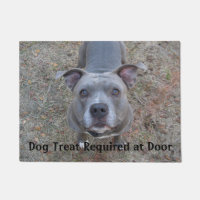 Pitbull Dog Treat Required Doormat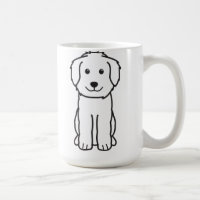 Goldendoodle Dog Cartoon Coffee Mug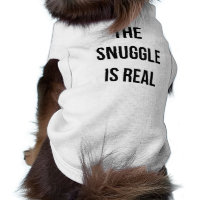 "The Snuggle Is Real" Dog Shirt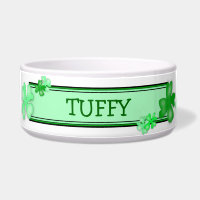 Green Shamrocks Dog Food Bowl With Name Template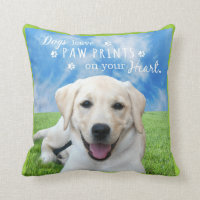 Dogs leave paw prints on your heart throw pillow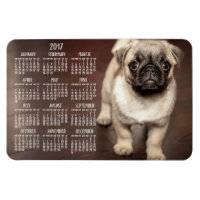 Dog calendar 2017 Photo Large Magnet 4×6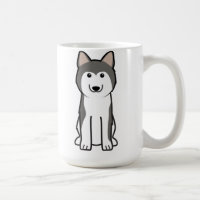 Siberian Husky Dog Cartoon Coffee Mug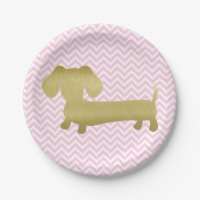 Gold & Pink Dachshund Wiener Dog Party Plates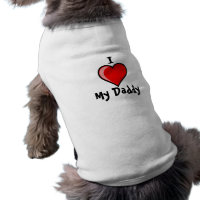 I Love My Daddy Dog T -shirt Tee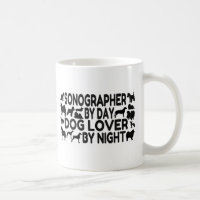 Sonographer Dog Lover Coffee Mug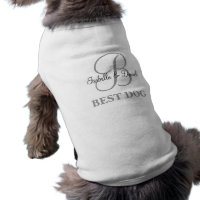 Dog Tshirt Pet Tshirt Wedding Apparel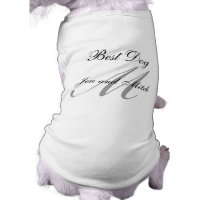 Monogram Best Dog Wedding Shirt Grey and White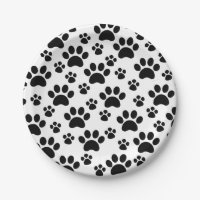 Dog Paw Prints Paper Plate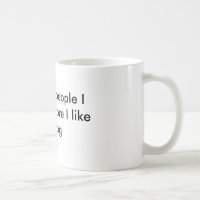 The more people I meet the more I like my dog Coffee Mug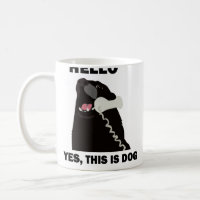 HELLO YES THIS IS DOG telephone phone Coffee Mug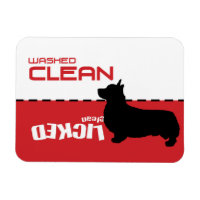 Corgi Dog, Puppy Dishwasher Magnet – Licked Clean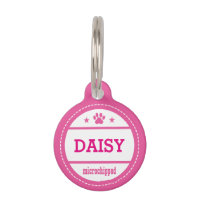 Dog Name Microchipped Call My People Pet Name Tag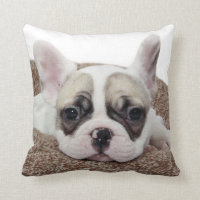 French Bulldog Puppy Lying In A Dog Bed Throw Pillow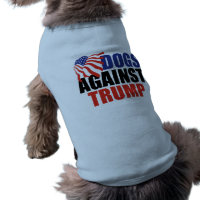 Dogs Against Donald Trump Shirt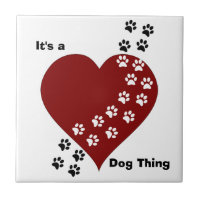 It's A Dog Thing Heart and Paw Print Tile
Therapy Dog – Pink Heart Paw and Name T-Shirt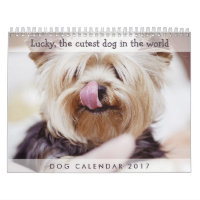 Dog Calendar 2017 Add Your Cute Photos
Dog Lover coaster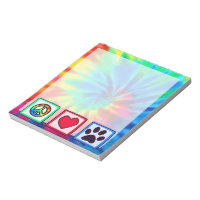 Peace, Love, Dog; Pawprint Notepad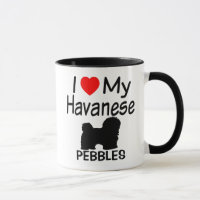 I Love My Havanese Dog Mug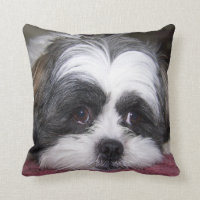 Shih Tzu Dog Throw Pillow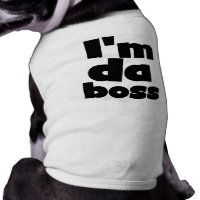 I'm Da Boss Dog Tshirts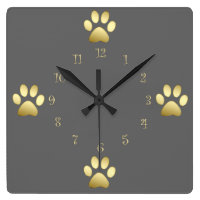 Classy Dog Paws Wall Clocks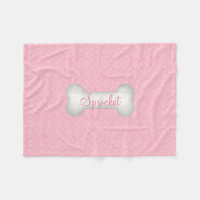 SMALL Sweet in Pink Damask Dog Bone Fleece Blanket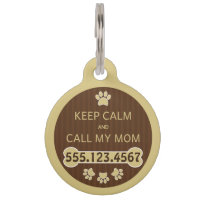 Keep Calm and Call My Mom Round Large ID Dog Tag
Dog Bone Circle Tile
Dog Love Pillow – All you need is love and a dog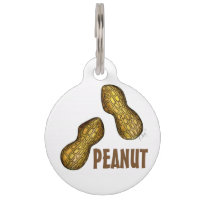 Peanut Personalized Peanuts Nut Foodie Dog Pet Tag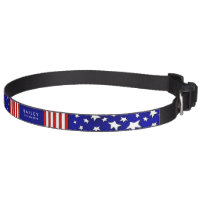 Dog Collar – Red White & Blue USA – Name & Phone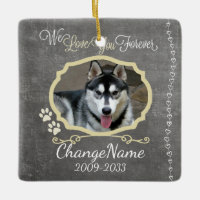 Love You Forever Dog Memorial Keepsake Ceramic Ornament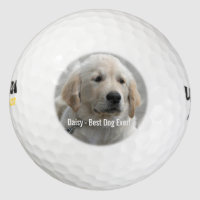 Personalized Golden Retriever Dog Photo and Name Golf Balls
Paw Print – Gifts for Dog Lovers Stone Coaster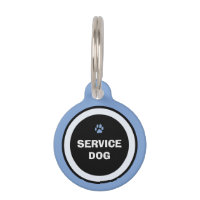 Dog ID Tag – Blue & Black- Service Dog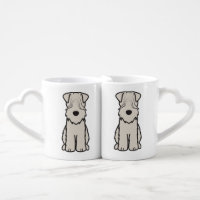 Soft Coated Wheaten Terrier Dog Cartoon Coffee Mug Set


Powered by Zazzle Affiliate Helper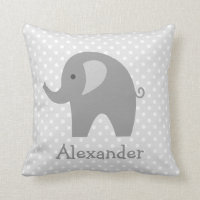 Custom grey elephant throw pillow for nursery room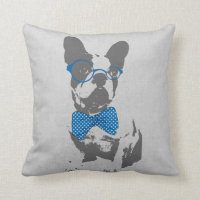 Cute funny trendy vintage animal French bulldog Throw Pillow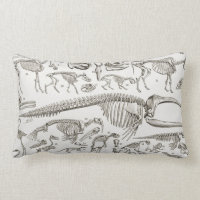 Vintage Illustration of Human & Animal Bones Lumbar Pillow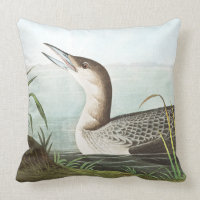 Audubon Loon Birds Wildlife Animal Throw Pillow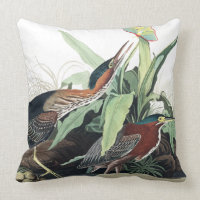 Audubon Heron Birds Wildlife Animal Throw Pillow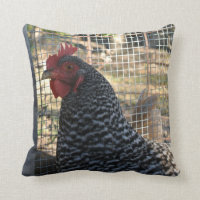 Chicken Barnyard Farm Animal Throw Pillow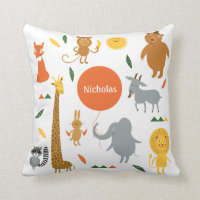 Safari Animals Pillow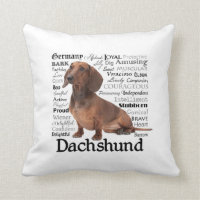 Dachshund Traits Pillow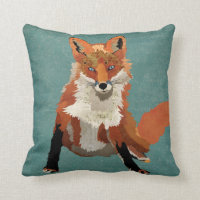 Amber Fox Pillow
Personalized Noah's Ark/Animal Pairs Pillow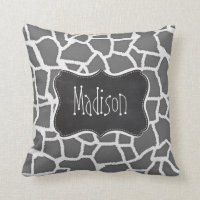 Dim Gray Giraffe Animal Print; Chalkboard Throw Pillow
Spotted Gold and White Cowhide Leather Print Throw Pillow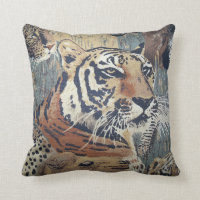 Tiger big cat Wildlife Animals print throw pillow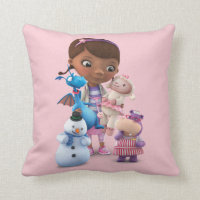 Doc McStuffins and Her Animal Friends Throw Pillow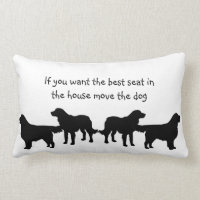 Humor Best Seat in house Dog Pet Animal Lumbar Pillow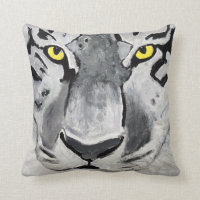 Animal Collection – The Eye Of The Tiger Throw Pillow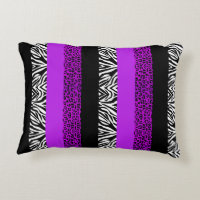 Purple Leopard and Zebra Animal Print Decorative Pillow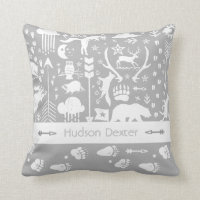 Rustic Animal Track Bear Deer Owl Woodland Pattern Throw Pillow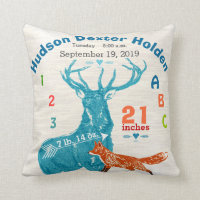 Nursery Baby Boy Birth Stat Fox Deer Arrow Throw Pillow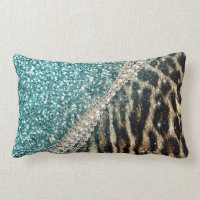 Beautiful chic girly leopard animal faux fur print lumbar pillow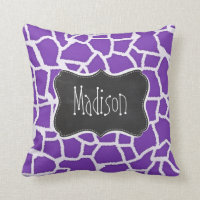 Grape Purple Giraffe Animal Print; Chalkboard look Throw Pillow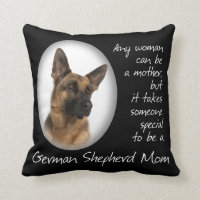 German Shepherd Mom Pillow
142, Leather Cowhide Brown Black White Fabric Throw Pillow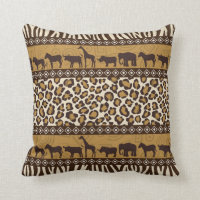 African Animals and Leopard Wraparound Print Throw Pillow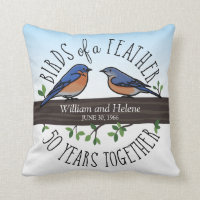 50th Wedding Anniversary, Bluebirds of a Feather Throw Pillow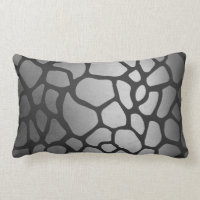 Animal Skin Silver Black Giraffe Safari Skin Lumbar Pillow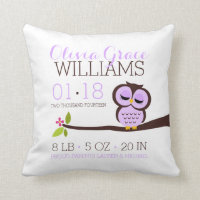 Purple Owl Baby Birth Announcement Throw Pillow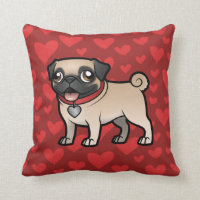 Cartoonize My Pet Throw Pillow
Cute Farm Animal Pillow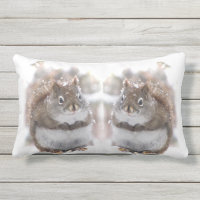 Sweet Red Squirrels Animal Outdoor Pillow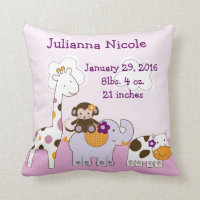 Personalized Jacana Girl Animals Pillow Keepsake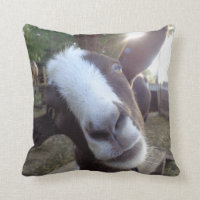 Goat Barnyard Farm Animal Throw Pillow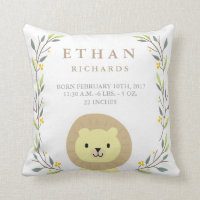 Woodland Forest Birth Stats- Lion Nursery Pillow
Beautiful Animal – Sunkissed Jewel In Spring Horse Throw Pillow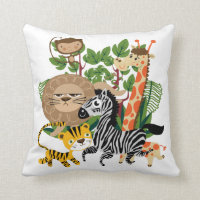 Animal Safari Throw Pillow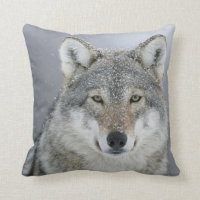 Grey Wolf Throw Pillow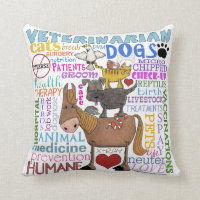 Veterinarian-Subway Art Vet Terms Throw Pillow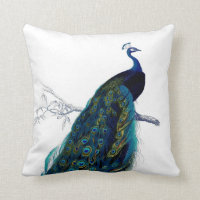 Vintage Blue Elegant Colorful Peacock Throw Pillow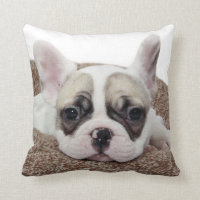 French Bulldog Puppy Lying In A Dog Bed Throw Pillow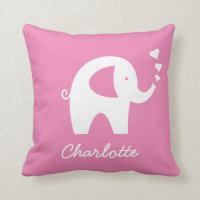 Girly pink baby elephant zipperless throw pillow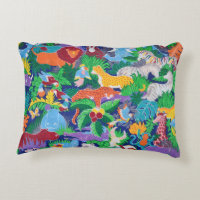 Animated Safari Animals Decorative Pillow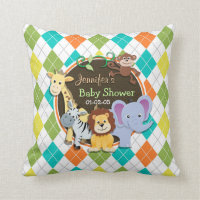 Zoo Animals on Colorful Argyle Throw Pillow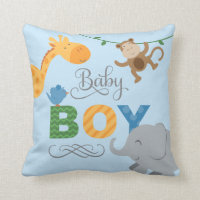 Baby Boy | Jungle Animals Throw Pillow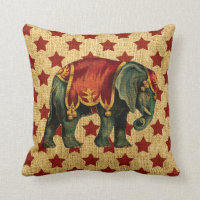 Vintage Circus Elephant on Stars Throw Pillow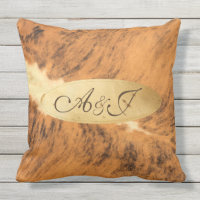 Monogram Texas Long Horn Animal Fur Print Chic Outdoor Pillow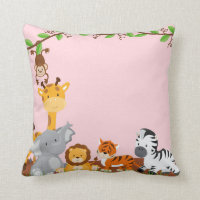 Pink Cute Jungle Baby Animals Pillow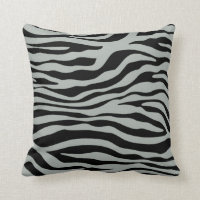 Ash Gray; Grey and Black Zebra Animal Print Throw Pillow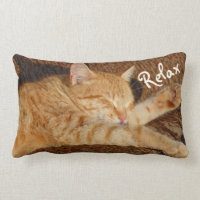 Relaxing Cat Lumbar Pillow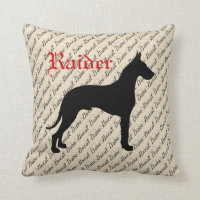 Personalized Great Dane Throw Pillow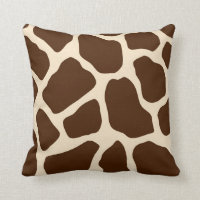 Giraffe Print Throw Pillow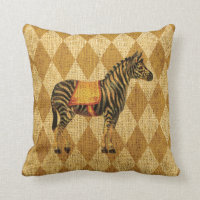 Vintage Circus Zebra on Rustic Gold Diamonds Throw Pillow
Dog Hair, Tiny Strands Of Love | Pet Throw Pillow
Vintage Blue Elegant Colorful Peacock Throw Pillow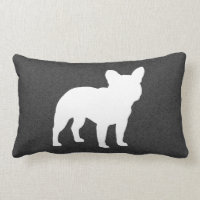 French Bulldog Silhouette Lumbar Pillow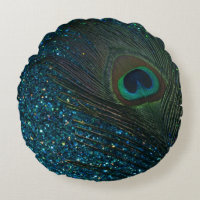 Glittery Aqua Blue Peacock Round Pillow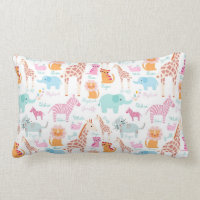 Safari Animals Nursery Print Lumbar Pillow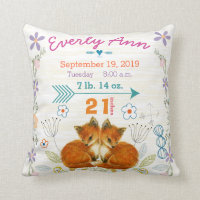 Birth Stats Baby Girl Woodland Creatures Fox Throw Pillow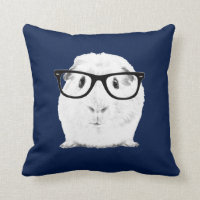 Hipster Pigster Throw Pillow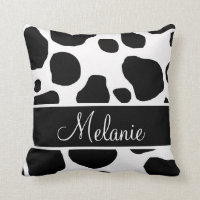 Personalized Black White Cow Spots Pillow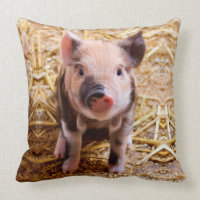 Cute Baby Piglet Farm Animals Babies Throw Pillow


Powered by Zazzle Affiliate Helper